App Store Optimization (ASO) is slightly different than SEO because the only things that you can optimize to increase your App store visibility is your App title, keywords and description. In SEO you could rank for different keywords to various pages to your site. In the App store you only have one page that traffic flows to.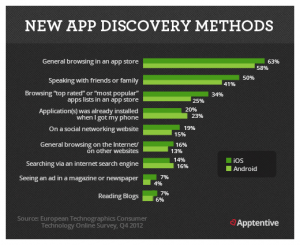 Did you know that over 60% of your App installs come from people searching the App store? Right now people are searching for "Dog Collars" on Goggle Play and iTunes. Obviously if you are the first App that appears in the search results you are going to get a ton of free traffic and installs. Free traffic and installs are amazing, so you need to work out a strategy now to rank up.
Researching Keywords
The first thing to do is to research keywords that are related to you App. You can either do this yourself or use Fivrr. Fivrr is an outsourcing site where people post their services starting at $5. So for $5 you can get someone to do keyword research for words that you want to focus on.
Whether you do this yourself or outsource it you want to make sure you use Mobile Action, App Annie or Sensor Tower. These three websites have tools that allow you search what keywords other Apps similar to yours are using. So if you are in the pet's space, you can put in your competitors App and see how they rank for various words. With a paid version of these sites you can run keyword comparisons and they will also suggest different keywords to go after.
The other option is to use the Google Keyword tool. Although the results are not App related, you will still be able to get monthly search volumes for keywords. They also have a suggestion tool so if you search pets, it will return up to 100 other keywords with the search volume for each word. In the image below you can see some of the suggestions returned when I searched for "pets".

I believe the best research approach is to go to Google and find the search volumes. Once you have targeted some words, then go over to Fivrr and find someone to research those terms using Sensor Tower, App Annie or Mobile Action.
Once you have completed your keyword research you will need to decide on an App name, keywords and create a description.
There is one key point I cannot hammer home enough. Do NOT use the same keywords in your title as you do in the keywords section. For instance, lets say your App is called "Dog It" which is for purchasing dog products. First, the maximum an App title can be is 50 characters in iTunes and 30 in Google Play.
So a better name than "Dog It" would be "Dog It – Purchase Discount Pet Products". By using the full character space you have now added the keywords: dog, purchase, discount, pet and products. As I mentioned before you do NOT want to repeat these in the keyword section!
The keyword section is 100 characters maximum and you need to use this wisely. The rules are simple… comma delimited, no spaces and no repeating (hammering, hammering). Here is an example. Since your title has the word dog and pet lets put in the plural of those two:
dogs,pets,puppies,store,treats,toys,collars,leashes,food,training,house,bed,medication,flea,clothing
That is the process of naming your App and finding keywords! A word of caution… you should try to never re-name your App after it is published. Apple for one frowns upon this and I have been rejected when I re-subimitted my App. I think they automatically reject Apps that submit name changes. I was able to get it through after emailing them, but that process took and extra few days.
You can changed your keywords at anytime. Any good ASO person would tell you that you need to constantly be monitoring how your ranking for each keyword using an ASO tools (Mobile Action, et al). Once your App is live you can take full advantage of these tools by comparing your App to any competitors that you set.
The only remaining piece is the description of your App. These can be 4000 characters. I would suggest that you find out the top ranking Apps similar to yours and then go onto iTunes or Google Play and check out their descriptions. I am NOT telling you to copy them. I am asking you look at how long they are and their keyword density. Since you know their keywords from Sensor Tower you can now see how they use those words in their description, keywords and titles. Then it's either time to write your own or get back on Fivrr and use someone there.
Now you have a plan for App Store Optimization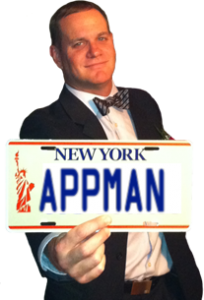 Jeremy Callahan
jeremy@jeremycallahan.com
http://www.jeremycallahan.com
Twitter @jeremycallahan