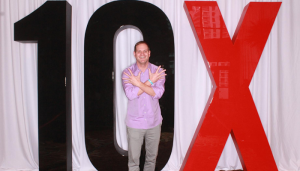 It has been 10 days since I attended the 10X Growth Conference in Miami. It was an excellent event that was more than I expected it to be. Here are 10 things, thoughts and ideas I took from the event.
The lineup of speakers was world class. Before the conference my friend said that it was the best lineup he'd ever seen. I hadn't heard of most of the speakers before attending but he was 100% right. Every speaker was great! They all brought relevant information that instantly brought value to my business.
The networking was not what I expected. I did meet some great people but not as many as I had hoped. At one point on Saturday I was a bit mad at myself for not getting a VIP ticket so I could be in the front and have better access to the speakers. But do not get me wrong… The people that were there (everyone) were hungry for success and results.
When Les Brown said, "I represent the thoughts you have rejected". This one really hit home because what he meant is that anyone attending could be on that stage and the only reason they are not is because of rejected thoughts of greatness. This is probably the point I got mad at myself for not being a VIP.
Jack Jackintelle talk on culture being the foundation of your business and "eliminate the gray area". To me this talk reminded me of how I used to coach my daughters soccer teams. I had every player and parent onboard with what I was doing and what our goals were for the season. Jack laid out how he takes the same approach in running car dealerships. I believe that this talk was the best information at the conference on how to actually operate an organization.
If there is one statement I have repeated 20 times since the conference it is when Tom Cummings said "I trying to build a better race car and I'm looking for drivers to win races for me". For me that statement is exactly what I am personally trying to do. For the past 4 years I've been a solopreneur (single man entrepreneur). This past year I have been focused on hiring others and "building a better race car" summed up what I am doing now perfectly.
If you are in business-to-business sales do yourself a favor and watch Victor Antonio's videos on YouTube. This guy is a pro! The whole time I was watching and taking notes I was thinking that the presentation I'm doing this week is all-wrong. I threw out a finished presentation and completely re-worked it after hearing his talk.
Drowned out the haters! Look if you graduated from Harvard and then quit a plush corporate position to sell makeup for Mary Kay you are going to hear the backlash from your family. But that didn't stop Gloria Banks and it shouldn't stop you either. Corporate positions may feel safe but they are not. Either you are working on your dream or you are working on someone else's dream.
Jay Abraham's default approach to business expansion is: "Who currently has access to the market and is not threatened by us?" He had a wealth of other advice but he said that at least 3 times. What is the point in trying to recreate the wheel? Simply find someone with access and then partner with them to 10X your business.
If you want to get noticed you have to be willing to get on camera and show people what you do and how you are different. Or as Hank Norman said, "If they don't know you they can't flow you." I personally have been putting out blogs, email and social media content the past year. And I've been saying, "I need to do videos" but as Hank pointed out… I'm afraid. But not anymore! Prepare for an onslaught of videos from me moving forward.
The last takeaway is that I got everything and more than I expected from the event. The past year I've been assessing my business and have not been happy with the results. I came to 10X Growth Conference to get new ideas, more creativity and ways to take help my clients, friends and family achieve more success.
Grant Cardone has already announced 10X Growth Conference 2018. I highly recommend you get a VIP ticket and attend.
Contact Me!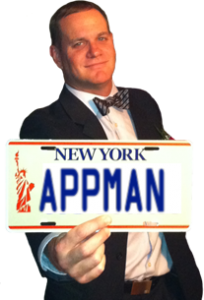 jeremy@jeremycallahan.com
Twitter: @jeremycallahan
Jeremy Callahan is the #AppMan, Expert Mobile App Developer, App Marketer, Front End Engineer, Motivator who gets shit done and Inspires others!