Before you go out and spend money on building your App. The first step is to determine if there is a market for what you are going to build. I know you have a unique and great idea but how do you really know if people will use your App. And an even better question is if they do use it… How will they find it in the App store? Simply put you need a mobile app marketing strategy.
You are going to have to market it through both free and paid channels. So let me give you some ideas to see if there is a market and second drum up interest before launching. In other words… Getting emails you can market to later.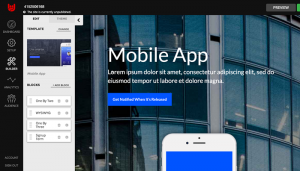 The first thing to do is to create a one-page web page. I use Launch Rock for this (www.launchrock.com). This is a very simple online drag and drop tool that allows you to create pages that capture user emails. They have a free version and a $5 per month version. The main thing you must convey is that by submitting their email they will be notified when you launch.
Once you have your page setup you need to start marketing everyone you know and get feedback and support. Pull every email you have from Gmail, Facebook, LinkedIn, etc. Then use a service like Mail Chimp to send blast emails to these people. I recommend using Mail Chimp because you can setup campaigns and track who opened their emails. Then a few days later you can re-send the email to the people who did not open the first email.
Do not be afraid to beat your friends and family over the head with your emails and App idea. Trust me when I tell you that everyone you know is interested in what you are doing. They are! I know a guy who is a painter that I haven't seen in years. The other night I ran into him and I said, "Shit, I just had my apartment painted and I didn't think of you". I didn't think of him because I haven't seen or heard from him in 5 years. But I would much rather of hired him. So make sure everyone you know knows what you are doing.
Every time I have bulk emailed my friends with my new endeavors I get great responses. They just may say "I don't know anyone who can help right now but if I do I'll send them your way". The hidden benefit is that you will re-connect with your old friends. The idea is that you want people to know about you and what you are doing.
The next step is setting up an auto responder campaign. This is a series of emails that you will send over a given period of time. After a user submits their email you can plan a strategy to get the involved in your App. This could be "sneak peaks" of the App. Or you could ask users to take surveys about certain features you might roll out first. Get creative! Ask people to sign-up to help you beta test the App.
Now that you have a landing page you can start promoting it on your Facebook, Twitter, Instagram and any other social media pages you have.
You can also start running some ad's to your landing page and see if you can get email conversions. I recommend running ads on Bing or Yahoo simply because you get the same amount of hits for 1/3 of the price on Google. Plus, at this point it's likely you do not have any images, headlines or copy. By using a lower cost engine you can refine your ads.
Generally you want a method to capture a users email and then continue to engage them through the App launch. If you are struggling to get users at this stage then you might want to pivot to another idea or refine your message. This step is critical because it will frame your market and get you to create App marketing materials like copy, headlines and images.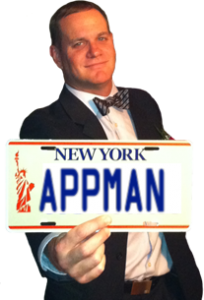 Jeremy Callahan
jeremy@jeremycallahan.com
http://www.jeremycallahan.com
Twitter @jeremycallahan